Roemer, Carl Ferdinand Prof.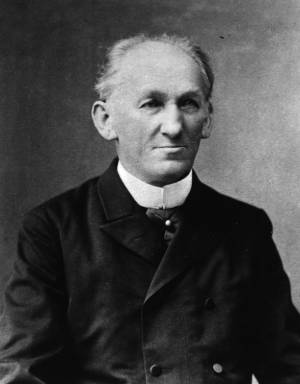 born 5th January 1818, Hildesheim (Germany), died 14th December, 1891 Breslau (Poland)

German geologist and paleontologist, teacher. He studied at the Universities of Göttingen and Heidelberg, beginning with law then continued in natural science. In 1840, he earned a Doctorate in Philosophy. In 1845, he went to North America where he studied geology of Texas and Tennessee. After his return he qualified as associate professor at the University of Bonn in 1848 and, in 1855, he was appointed full professor of mineralogy and geology at the Breslau University (now Wroclaw). He was mainly involved in geology, petrography and paleontology of Silesia and northern Moravia. His important studies include 'Geologie von Oberschlesien' (1870), 'Über die Auffindung devonischer Versteinerungen auf dem Ostabhange des Altvatergebirges' (1865), 'Weitere Nachrichten von Vorkommen der Posidonomya Becheri und anderen für die Culmformation bezeichnenden Fossilien in den Sudeten und in Mähren, nach den Beobachtungen des Herrn H. Wolf' (1860).