Makowsky, Alexander Dr.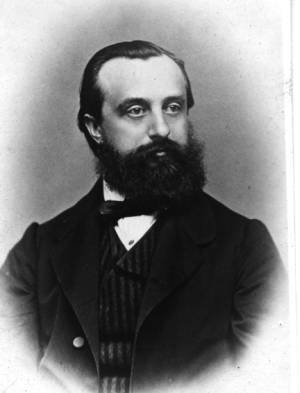 born 17th December 1833, Svitavy, died 30th November 1908, Brno

Moravian mineralogist and geologist of German extraction, professor at the College of Technology in Brno. After his graduation from the German College of Technology in Brno he taught at secondary schools in Olomouc and Brno. In 1868, he was appointed professor of natural science and, in 1873, professor of geology at the German College of Technology in Brno, where he worked till his retirement in 1904. He devoted first years of his scientific career to botany and later became interested in mineralogy, geology and paleontology. His activities in these disciplines were varied and extensive. He published a large number of scientific papers, articles and short reports, wrote several essays on Moravian minerals, on the meteorite from Těšice near Nezamyslice, et cetera. His studies included geology and paleontology of Moravia, especially the environs of Brno. Together with his assistant Ant. Rzehak he published a colored geological map of the Brno environs at a scale of 1 : 75 000 in 1884, which is supplemented with explanatory notes. He also studied paleontology and anthropology of the Moravian Pleistocene and prehistory of the Palaeolithic. He was involved in engineering geology and worked out a number of relevant advisory opinions.
Works of this author on the medium